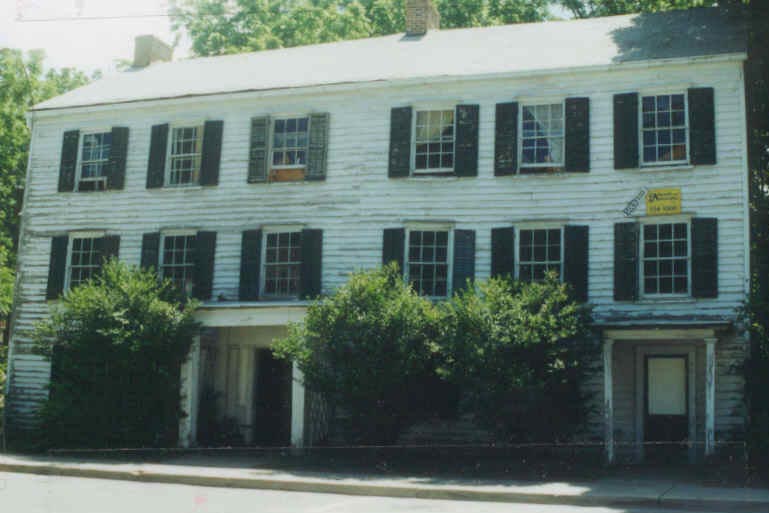 How to Order
This is a 1790 3-story post and beam frame adjacent to West Point Military Academy. The house has original 6 x 6 windows, interior doors and about 2500 sq.ft of wide plank flooring.
This mid-19th C. Iowa barn on the right was dismantled for a client in Maine. His plans changed and it is now for sale at an attractive price. It is 30-ft x 40-ft and has high 15-ft walls plus more than 7-ft. of head room from the top of the horizontal collar beam to the roof at the angled queen posts.

The white barn above is a mid-19th C. Northeast Ohio barn - 30 ft x 40 ft. (1200 sq. ft.), hand-hewn oak, 3-bay, 4-bent frame. This is an "English-style" barn constructed in an area that was populated by New England settlers moving west from the mid-18th C. Migration gathered steam after the Revolutionary War. This explains the "English-style." Rain run-off caused settling and bowed the roof ridge. This is common and can be straightened upon rebuilding. This standing barn is available dismantled for $30,000 ($25 per sq. ft.) FOB Ohio. Trucking and rebuilding extra.